Zoofocus Tour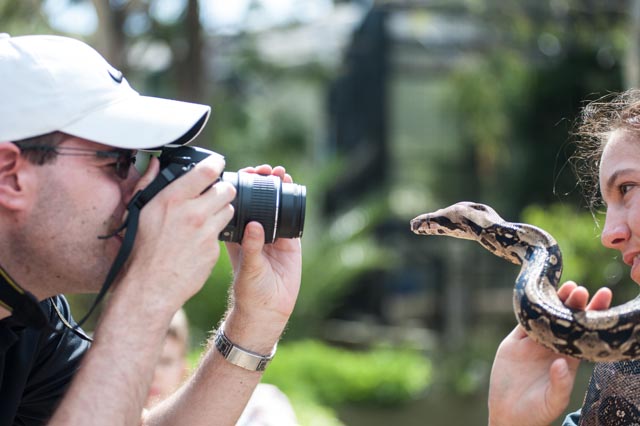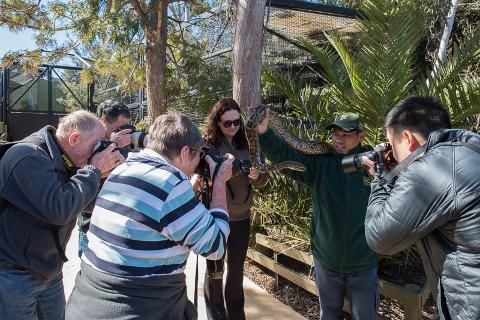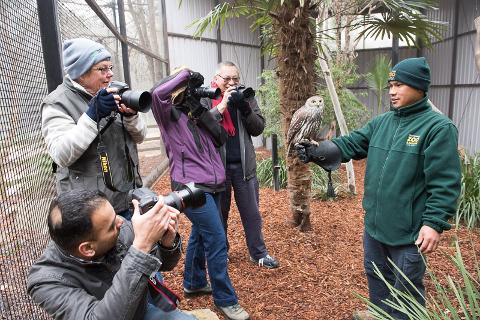 Duration: 135 Minutes (approx.)
Location: Canberra, ACT
Product code: ZFT
Love wildlife photography? Want a chance to get closer to the action? Wish to improve your photography skills?
ZooFocus is a special guided tour that takes small groups behind the scenes for better vantage points to photograph many of the fascinating zoo animals.
With the guidance of both a Zoo Guide & a Photography Instructor, learn not only about the animals, but how to get the most out of your camera. The tour begins with a 'briefing'. This includes setting up your camera for the conditions of the day and the specific animals featured. Irene Lorbergs from Canberra School of Photography can help you understand the many settings on your camera. Irene will be on hand for questions and advice during the entire tour.
Each tour features three behind the scenes or special animal encounters. As the tour walks through the zoo many other opportunities arise for those special shots. Entry is free, so stay after the tour for more photographic fun.
Whether you are an accomplished photographer who enjoys some 'camera chat' or are still learning what all those buttons do on your camera, this tour provides something for everyone. As the animals and experiences vary, you can enjoy this tour again and again.
Don't miss this unique opportunity!
Tour Time: 8:30 to 10:15 am (7.30 am to 9.45 am during Daylight Savings)
See calendar for availability.
What to Bring
• Your camera and lenses (long telephoto if you have one)
• Fresh and fully charged batteries (spare ones or charger if you have them)
• Camera manual (for those hard to find settings in your camera)
• Additional memory cards (believe us, you will fill one card up very quickly).
• A large plastic see-through bag (sandwich type) in case of inclement weather.
• Comfortable walking shoes
• Dress for the weather
• Tripods or monopods are not necessary and generally not used on this tour.
Vouchers with the structure NAZOO-XXXXXX-XXXXXX please remove NAZOO- when redeeming