Wonders of Wildlife (WOW)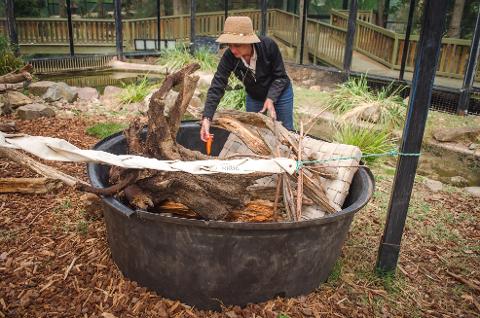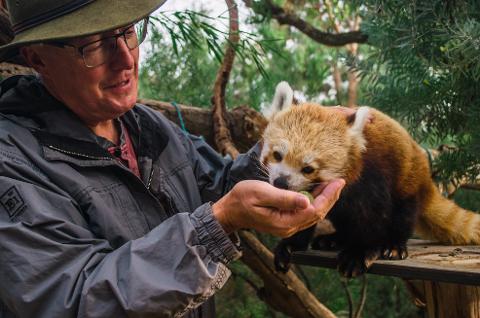 Duration: 7 Hours (approx.)
Location: Canberra, ACT
Product code: WOW
We believe the Wonders of Wildlife (WOW)
experience is the most hands-on and interactive approach to conservation education anywhere in the world. You will spend the majority of your day working very closely with many of our larger and more dangerous animals. These activities are vitally important, fun and enriching for these animals. This unique encounter is once-in-a-lifetime and is not something
an average zoo visitor would have the opportunity to see or experience.
The WOW Tour visits many of our animals—activities may include*
Patting the amazing Rhinos
Hand feeding the giraffes
Meeting and feeding lions, tigers and sun bears
Interacting with our Meerkats
Helping to provide enrichment for our Tree Kangaroos
Visiting our off-display reptile collection
Going in with a cheetah and seeing this amazing animal up close
Hiding breakfast for our Sun Bears
Lunch included



Designing food puzzles for our monkeys to solve
*While every attempt is made to include these animals during your day we cannot guarantee it, or the outcome/level of interaction—due to unforeseen circumstances (eg off display due to veterinary matter or enclosure maintenance), behaviour of the animals, or simply running out of time during the busy schedule.
DAYS Every day. Please allow at least 14 days advance notice. Please contact frontdesk@nationalzoo.com.au to enquire about a tour within this time frame.
TIME 8.00am
MAXIMUM ON THE TOUR: 1 to 4 people
MINIMUM AGE 14 years
LENGTH 7 hours.
ZOO ENTRY Free
RESTRICTIONS Please
see Things You Need To Know
Please click here to see our additional Covid-19 Safety measures in effect from 15th January 2022 regarding masks and vaccinations.