Wonders of Wildlife (WOW)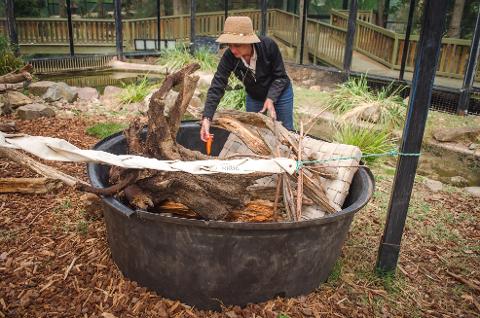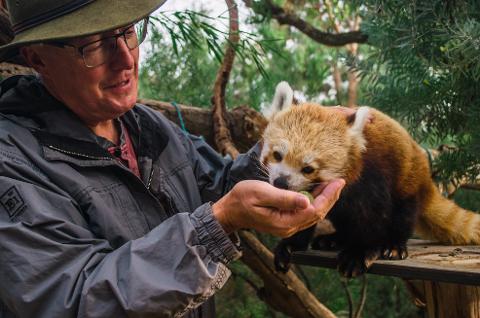 Duration: 450 Minutes (approx.)
Location: Canberra, ACT
Product code: WOW
We believe the Wonders of Wildlife (WOW)
experience is the most hands-on and interactive approach to conservation education anywhere in the world. You will spend the majority of your day working very closely with many of our larger and more dangerous animals. These activities are vitally important, fun and enriching for these animals. This unique encounter is once-in-a-lifetime and is not something
an average zoo visitor would have the opportunity to see or experience.
The WOW Tour visits
many of our animals—activities may include*
·

Patting the amazing Rhinos
Hand feeding the giraffes
Meeting and feeding lions, tigers and sun bears
·
Interacting with our Meerkats
·
Helping to train our Tree Kangaroos
·
Visiting our off-display reptile collection
·
Going in with a cheetah and seeing this amazing animal up close
·
Hiding breakfast for our Sun Bears

Lunch included



Designing food puzzles for our monkeys to solve
*While every attempt is made to include these animals during your day we cannot guarantee it, or the outcome/level of interaction—due to unforeseen circumstances (eg off display due to veterinary matter or enclosure maintenance), behaviour of the animals, or simply running out of time during the busy schedule.
DAYS Every day. Please allow at least 7 days advance notice
TIME 8.00am
MAXIMUM ON THE TOUR: 1 to 4 people
MINIMUM AGE 12 years (note: there is a minimum age of 15 to participate in the Meet a Cheetah session)
LENGTH 7 hours.
COST: 1 person: $695
2 people: $550pp ($1,100 for 2)
3 people: $450pp ($1,350 for 3)
4 people $400pp ($1,600 for 4)
Note - bookings of 1 - 3 people may be joined by other guests, up to a maximum of 4 people on the tour. Book the tour exclusively for you or you group: 1 - 4 people: $1,600
ZOO ENTRY Free
RESTRICTIONS Please
see Things You Need To Know
Covid-19 Precautions
For the safety of other participants, our staff and our
animals, the following will apply until further notice:
Victorian residents/visitors:

Anyone who has been in Victoria in the 14 days prior to the
encounter or tour will not be able to participate.
This will apply to any other
area that health authorities designate a Covid-19 hotspot.


Social distancing
Guides and keepers will ask you to keep 1.5 metres away from
themselves (unless safety measures require otherwise) and from other
tour/encounter participants not from your household.
Other
All tour and encounter participants will be temperature
checked and required to use hand sanitiser. If you are found to have a temperature above 38 degrees you will be unable to complete your encounter on this day and other arrangements will need to be made.
The above requirements are for your wellbeing and will

not interfere with the enjoyment of the experience.
QUESTIONS? Please
see our FAQs
Vouchers with the structure NAZOO-XXXXXX-XXXXXX please remove NAZOO- when redeeming