Junior Zoo Keeper Secondary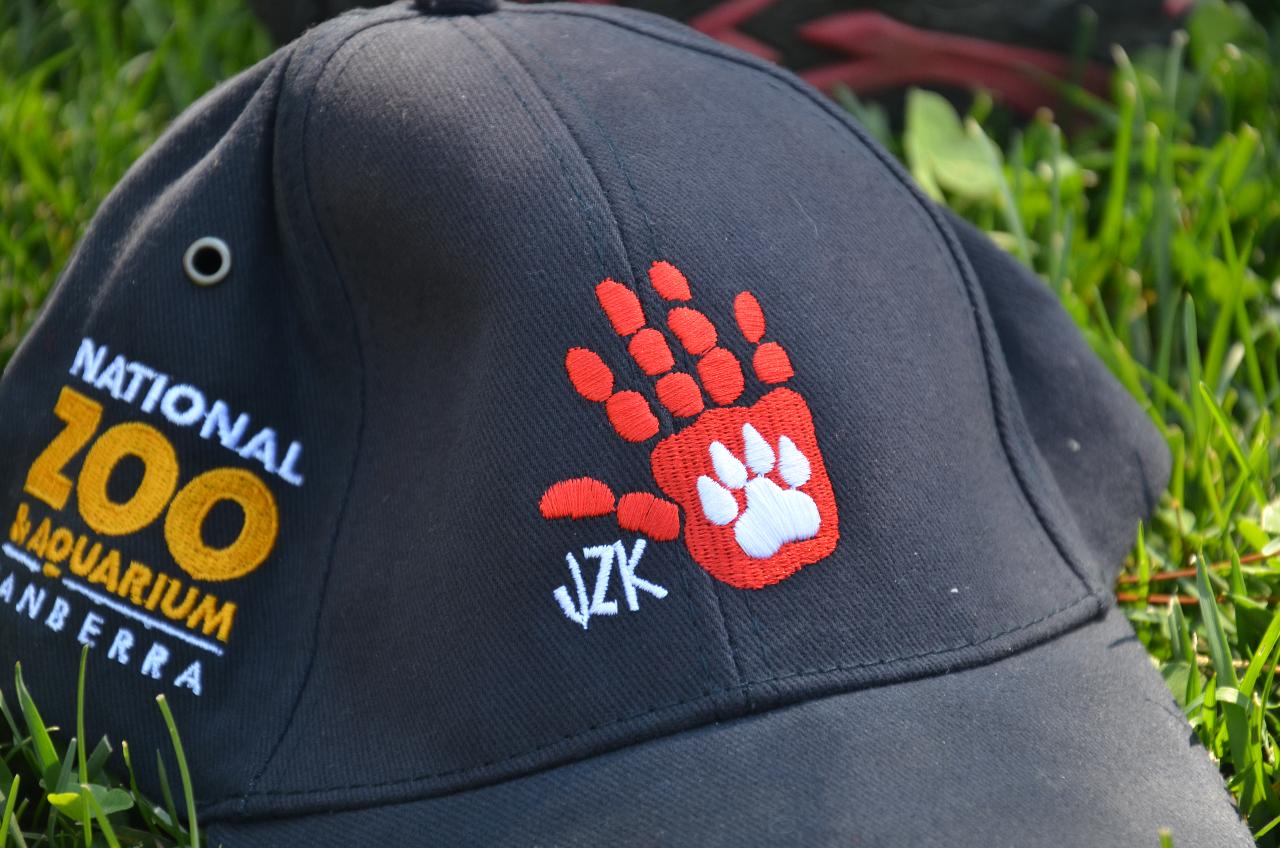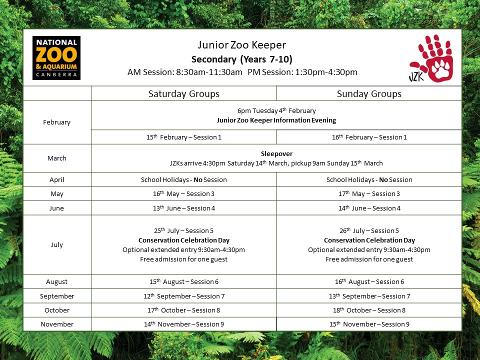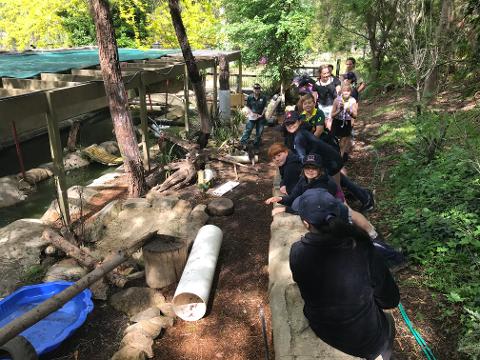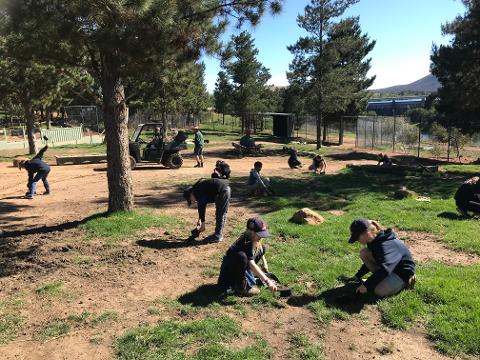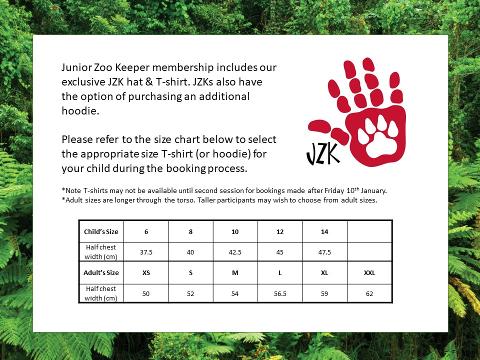 Duration: 9 Days (approx.)
Location: Canberra, ACT
Product code: JZKS
The Secondary Junior Zoo Keeper Program is designed for Secondary Students in Years 7-10 and furthers students understanding of the intricacies of animal husbandry. Developed for students with a keen interest in animals, the program perfect for those pursuing a hobby or a career in the field. Junior Zoo Keepers learn about enclosure design; animal enrichment & wellbeing; animal training & conditioning; breeding & conservation; the preparation of appropriate diets; and the clean up after feeding!
The Junior Zoo Keeper program runs February to November and comprises seven 3-hour sessions and two special events. The Junior Zoo Keeper programs builds upon the knowledge from previous sessions to gain an in-depth view of animal husbandry, the role of a Zoo Keeper and the wider impacts of conservation work occurring in the world.
With two special events included in the year's membership, Junior Zoo Keepers have the chance to make a difference with our Conservation Celebration Days, and get the opportunity to see the zoo as night falls during our evening retreats.
Activities vary depending on the needs of the zoo and animals, but may include:
Watching from an elevated platform while giraffes play with a toy you've made.
Seeing lemurs race out to eat the food you've freshly prepared.
Playing the training game with our fallow deer – or even your teammates!
Rubbing moisturising mud on a White Rhino.
Conducting water condition surveys throughout the zoo.
Identifying various plants and their value in animal diets.
Creating conservation displays to increase public awareness.
Digging into the history of animals, evolution and fossilised remains.
Feeling the vibrations of a big cat's roar as it races to devour breakfast.
Hand feeding some of our cutest native animals.
Handling of various (friendly) reptiles

In addition to their regular sessions, Junior Zoo Keepers receive:
Unlimited entry to the zoo on presentation of their JZK membership card.
Free entry for an extra adult (or child) on our Conservation Celebration day. Held in July, our Conservation Celebration day invites family and friends to the zoo to share in their childrens' newfound knowledge. Junior Zoo Keepers run stalls, present talks or create enrichment for their family & friends to enjoy with the animals.
Junior Zoo Keeper Sleepover. Held at the beginning of the year, we celebrate with an evening of games before gathering to watch the zoo transformed by night. After being led on a spotlighting tour by their group leaders, Junior Zoo Keepers camp out and fall asleep to the sounds of frogs calling and wake to lions roaring.
Important Booking Notes: When booking your start date please keep in mind that will become your regular session time for the duration of the year. For example, if you book Saturday 8:30am-11:30am you will be in the Saturday morning session on the dates listed on the itinerary (in the pictures), for the rest of the year. Time changes apply for the Conservation Celebration Day and the Sleepover and are listed on the itinerary.